Main content starts here, tab to start navigating
Burger Restaurant San Jose
We wish to be the most excellent burger restaurant in San Jose for the burger lovers. Delivering this necessitates everything the brand abides: the premium quality ingredients; an extraordinary culinary technique; contemporary, inspired curated recipes; and menu range that satisfies virtually all situations and occasions.
From our fresh, never freezing beef that is seasoned, and baked on the grill to our toasted buns and classy cheeses, sauces, and toppings, the mouth-watering taste of our burger defines what a great burger should be! Add our range of turkey, chicken, or salads, black bean entrées, hand-spun shakes, signature sides, and our convenient service and restaurant-quality presentations; we are sure our restaurant will be the burger restaurant of the future.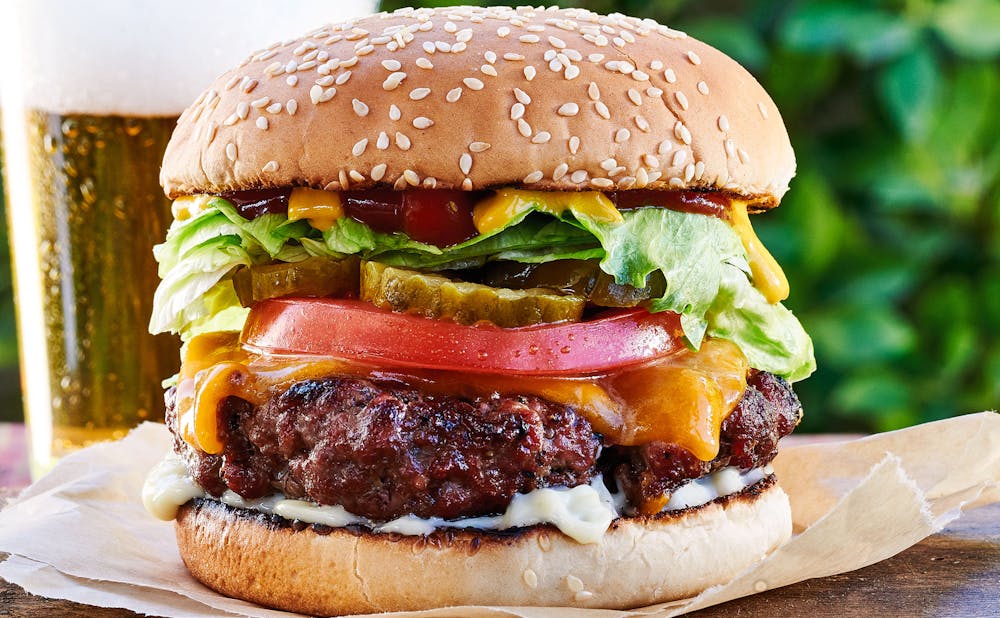 We are a burger restaurant in San Jose with a menu designed by well-known chefs devoted to redefining and crafting some of America's favorite foods. With a spotlight on indulgent juicy burgers, savory snacks, and seasonal salads, we aim to give people the ability to relish delicious foods.
Our burgers taste better as our ingredients are better: locally-sourced, organic, never frozen, humanely raised, always made fresh from scratch every day. We think in the advanced quality that comes from functioning with the local, small, independent artisans, and organic farmers around here, and we love assisting our locality in any way we can.